Forner President John Dramani Mahama has said the government's decision to commence talks with the International Monetary Fund (IMF) for a bailout should mark an important step in addressing the country's economic crisis.
He says beyond the engagements, "a comprehensive home-grown programme should be fashioned out and presented to the Fund for support."
In a Facebook post today, Saturday, July 2, Mr Mahama said a team of skilled and competent negotiators must be put together to obtain the best set of measures with the Fund.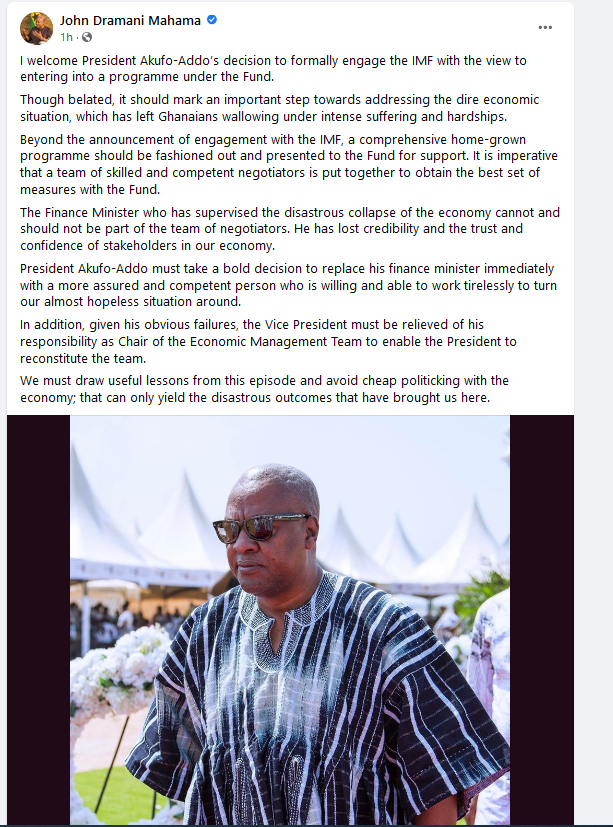 President Akufo-Addo has directed the Finance Minister, Ken Ofori-Atta, to begin formal engagements with the IMF for economic support.
A statement signed by the Information Minister, Kojo Oppong Nkrumah, and dated July 1 indicated that there had already been a conversation between the IMF boss, Kristalina Georgieva and President Akufo-Addo.
Source: Publicagedagh.com