The management of the Ghana Education Service (GES) has announced that all schools will break for the Easter holidays.
In a press release signed by Head of Public Relations, Cassandra Twum Ampofo, the GES informed staff, parents, students and the general public that the break will take effect from April 1 to April 6, adding that "Academic work will commence fully on Wednesday, April 7, 2021.
They added that Easter Break, however, "is not compulsory for boarding students and so students who wish to stay on campus will be allowed to stay and be fed. Students who decide to stay on campus should adhere strictly to the school rules and regulations".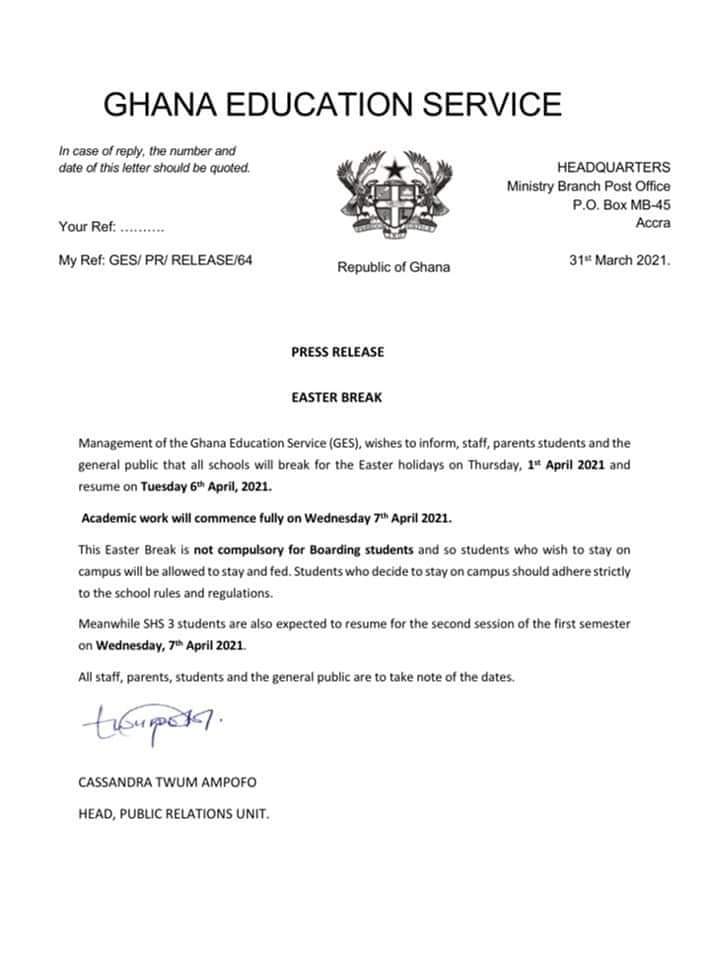 Meanwhile, Senior High School students in their third form are also expected to resume for their second session of the first semester on Wednesday, 7 April 2021.
The GES has also urged staff, parents, students and the general public to take note of the dates.