Dr Mohamed Ibn Chambas, one of Africa's finest diplomats has underscored the need for governments in Africa and Ghana in particular to empower its people to engage in active citizenship to engender sustainable development.
Empowering citizenship, According to Dr Chambas could assist in finding solutions to some of the development challenges specifically in Ghana and the African continent in general.
"I trust that my emphasis on the importance of active citizenship in finding solutions to our developmental challenges does not, in any way, diminish the critical role of the state and, in particular, elected governments in setting the agenda for active citizenship. A capable state has a pivotal responsibility to empower its citizens to engage in active citizenship actively, and this point cannot be overstated," he stated.
He explained that active citizens work hand in hand with the government and other stakeholders to identify priorities, establish goals, and implement policies that genuinely reflect the needs of the people.
 He added, "By fostering active citizenship, we empower our fellow Ghanaians to emerge as leaders in their own right. It is about creating an environment where every voice is not only heard but also valued. It is about instilling a sense of ownership and responsibility for the well-being of our nation."
Dr  Chambas made these remarks while addressing participants at  STAR- Ghana Foundation's  3rd annual Active Citizenship Dialogue held in Accra last  Friday.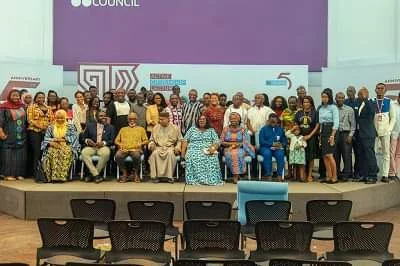 A section of participants in a group photograph
Held on the theme, Empowering Citizens, Enriching Nation Building: Fostering Active Citizenship for Sustainable Development in Ghana,.' the Dialogue was meant to stimulate conversations among Ghanaians on the state of active citizenship and identify pathways for its promotion and use as a tool for inclusive and sustainable national development. It also formed part of celebratory activities marking the fifth anniversary of the existence STAR- Ghana Foundation. The Foundation transitioned from the 10-year multi-donor funded STAR-Ghana Programme, which focused on the strengthening of Parliament and civil society, and strengthening the nexus between them for increased transparency, accountability, and responsiveness in governance at local and national levels.
On mass participation in governance and promoting accountability, Dr Chambas maintained that it is important that every citizen is guaranteed a voice in the decision-making process.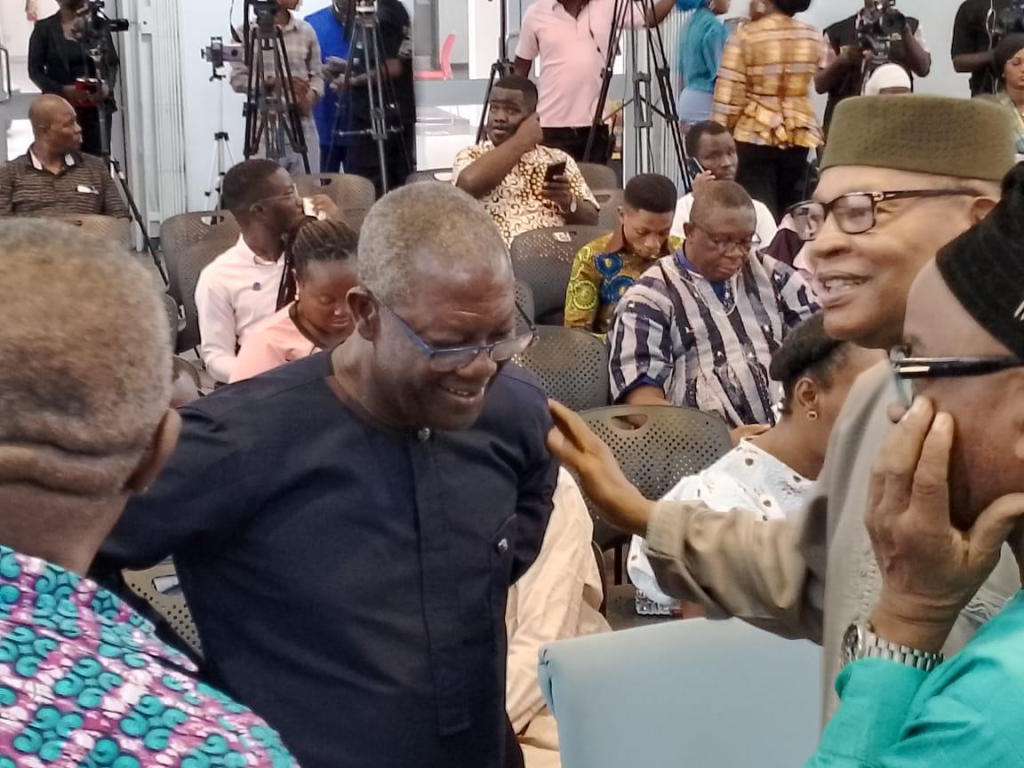 Mr Charles Abugre interacting with Dr Ibn Chambas and other dignitaries at the event
He said in order to achieve this, "we must establish platforms for open dialogue where ideas, concerns, and aspirations can be freely expressed. Civic organizations, community gatherings, and participatory governance mechanisms play a vital role in achieving this goal. I would like to acknowledge and commend Star Ghana for their pioneering efforts in this regard over the years."
"Also, our government should create avenues for citizens to collaborate with policymakers, fostering a sense of shared responsibility in the nation-building process. New systems must be developed leveraging technology and other means to allow broad participation of the people in governance at all levels; local, regional, and national levels.
"In addition to national level governance, regional and continental bodies must encourage participation by the people including in processes of policy formulation and accountability to lead us to an ECOWAS and Africa of the people, not of governments. Our governance systems must be inclusive, participatory, and empowering."
The Chairperson of the Star Ghana Foundation Governing Council, Dr Esther Ofei- Aboagye indicated that Ghana can achieve a democratic inclusive sustainable society if its citizens irrespective of their different characteristics actively take responsibility for the direction in which they want their country to go for improved social and economic outcomes driven by fit for purpose public administration in governance architecture.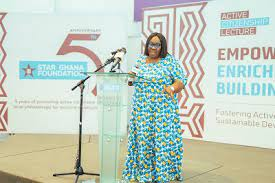 Dr Esther Ofei- Aboagye
She mentioned that in order to achieve its mission of increasing the effectiveness of citizen influence for change that advances democracy, accountability, and social inclusion, the Foundation developed and launched its Active Citizenship strategy in 2022.
This strategy. According to her, captures a broad view of the state of active citizenship in Ghana today, and the plethora of civic activities in the space. It identifies, assesses, and categorizes the various manifestations of active citizenship and offers an opportunity for a holistic landscape to foster inclusion and collaboration between the various actors.
By: Mohammed Suleman/ Publicagenda.news