The authorities in Niger have announced that the country's airspace will reopen for international flights in the coming days.
Like most countries around the world, Niger closed its airports and land borders in March as part of efforts to contain coronavirus.
In a statement, the government says after assessing the situation, international passenger flights will now resume on 1 August.
But a number of health and safety measures will be put in place, including mandatory temperature check at airports.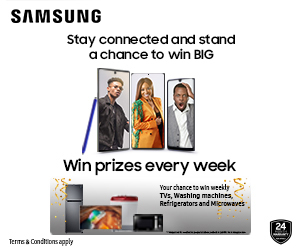 Both passengers arriving and those leaving Niger must present a coronavirus negative test result not more than 72 hours old.
Anyone who does not arrive with a certificate of negative status will be tested, made to pay for the testing and if found positive, they will be taken straight to a treatment centre.
All arriving passengers must also self-isolate for two weeks and give their precise address in the country.
Niger is one of the African countries with fairly low numbers of recorded cases of Covid-19.
Official figures show the country has so far recorded just 1,122 cases but only 35 people currently have the virus as most of those who tested positive have recovered. Its number of deaths is 69.
Places of worship and schools have already reopened. However international travel through the country's land borders remains banned.
Source: BBC