Following the dedication of October as Mental Health Month, MindFreedom Ghana has collaborated with the Ngleshie Amanfro Polyclinic to educate the people in the Community on psychosocial issues.   World Mental Health Day 2023, was held on the theme 'Mental health is a universal human right'
Experts say the commemoration of Mental Health Day presents an opportunity for people and communities to unite in order to improve knowledge, raise awareness, and drive actions that promote and protect everyone's mental health as a universal human right.
Addressing a forum supported by Open Society  Africa at  Ngleshie Amanfro in the  Ga South Municipality of the Greater-Accra Region, Mr Dan Taylor, Executive Secretary of MindFreedom Ghana stated that the forum was meant to discuss mental health and how mental health matters.
Mr Taylor noted that Mental health is a basic human right for all people and that each and everyone has a right to the highest attainable standard of mental health.
He emphasized the need for the state to pay much attention to issues of mental health because it is a subject that bothers essentially on human rights.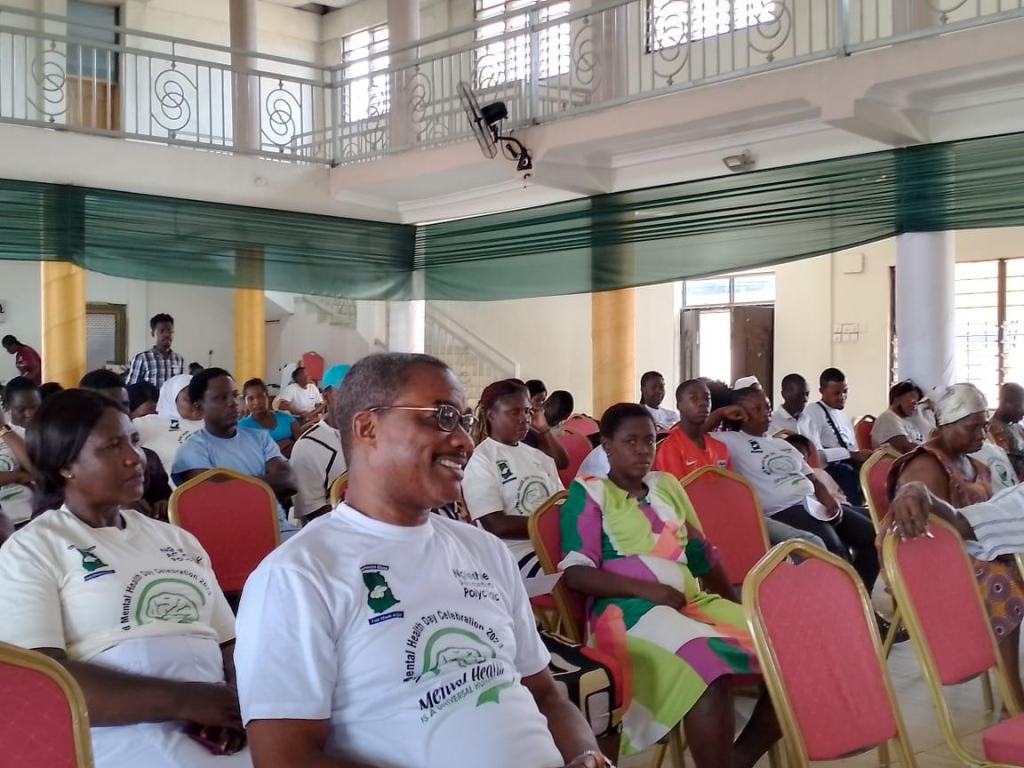 Mr Dan Taylor is the Executive Secretary of MindFreedom Ghana
He used the occasion to highlight the works of MindFreedom Ghana and the impact it has made over the 19 years of its existence to influence policies in the mental health sub-sector.
He stated that MindFreedom Ghana recently established a Community Support Network (CSN) in the area and some other parts of the country with the aim to bring persons with mental health conditions and their caregivers together to intensify education and awareness on mental health and support each other through information sharing and other service.
Hajia Alimatu Sadia, Principal  Community Psychiatric Officer, Ngleshie Amanfo Polyclinic   who  spoke on  the  relevance  of the  theme chosen for  this year's  commemoration,  pointed  out  that " we  must all see Mental Health as a universal human  right as  the theme suggests and  treat   people  with  mental health conditions with respect and  dignity."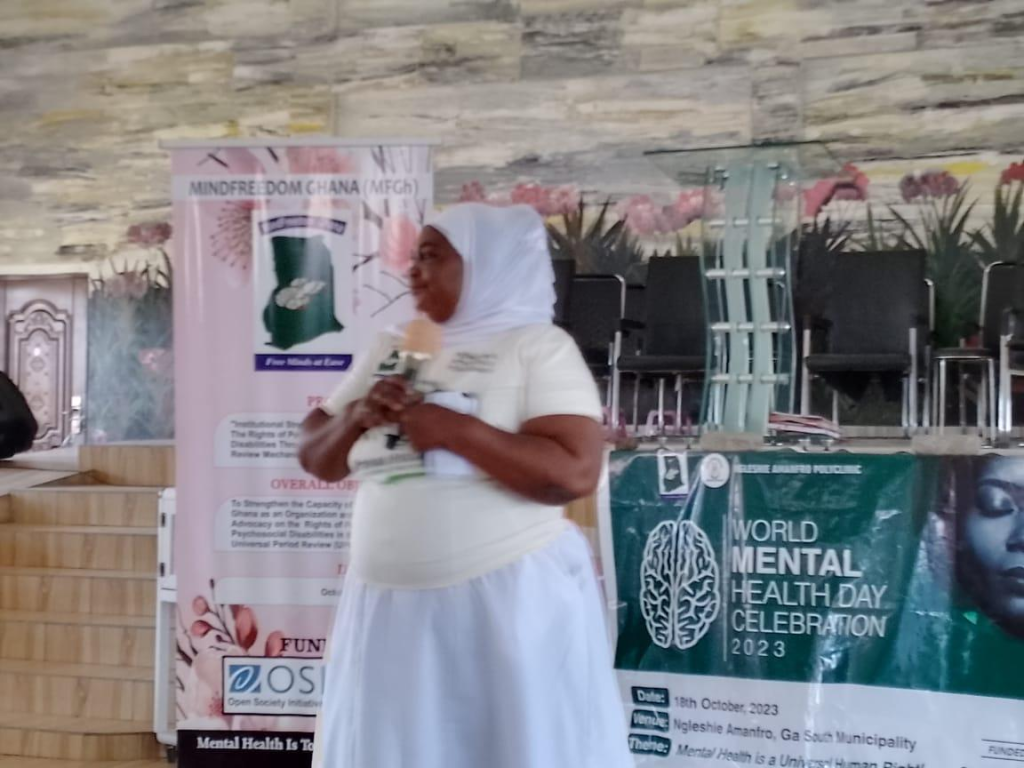 Hajia Alimatu Sadia, Principal Community Psychiatric Officer, Ngleshie Amanfo Polyclinic
According to her, there is a need for a consistent awareness-raising drive to avoid stigmatization and discrimination against persons with mental health conditions in the communities.
She added, " We should accept persons with mental illness in our workplaces, our homes, and in our communities so that they do not become a burden on themselves and society. It is our collective responsibility to cater to people with mental illness"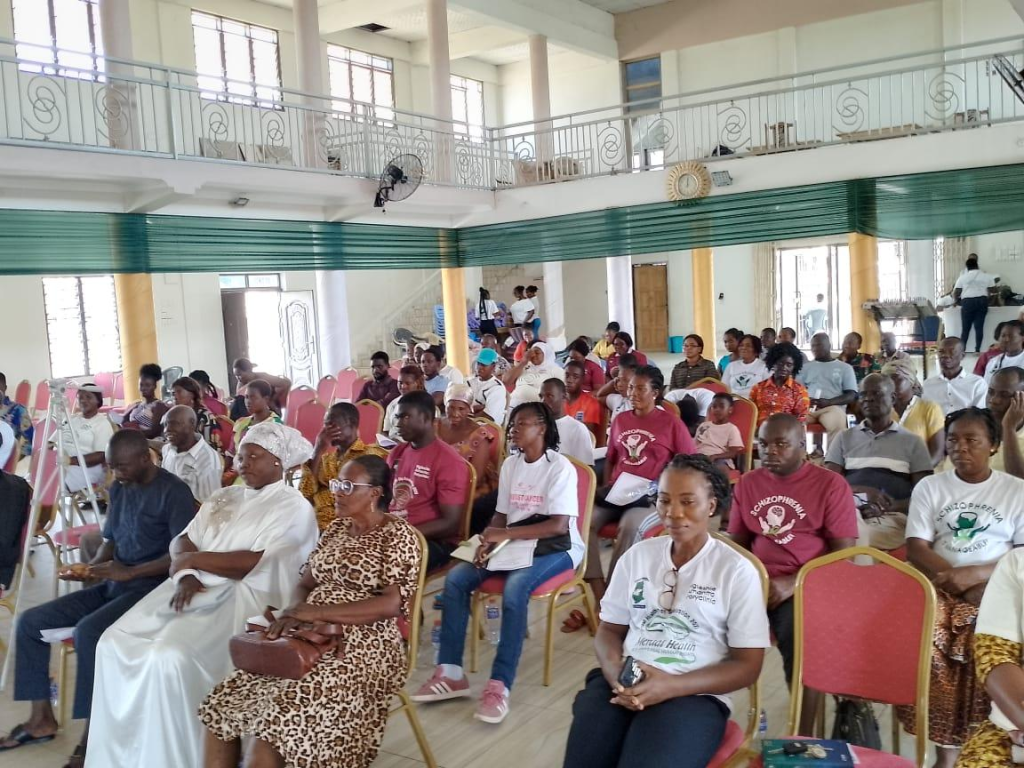 Participants lauded MindFreedom Ghana for its continuous support in the area of awareness raising on mental health issues in that particular community.
By: Mohammed Suleman/ publicagenda.news